Information window - press J or ? to to open,
ESC
to close
Image Size

*

0 1 5 10 12

buttons on top of page represent photo heights of:

40px 133px 500px 1000px and 1200px

* There are 3 modes of display (

Z

) for a single photo:

1)normal, 2)background stretch, and 3)height or width stretch

Navigation - single photo

* Click mouse in left/right part of the screen

* Use +/- 5 10 20 50 buttons to skip forward/backward

* Use right/left keyboard arrow keys

* Use keyboard keys eg

N

=New Photos,

A

=Arizona
Settings window -
ESC
to close
Awesome Yellowstone (Wyoming)

- with Ola's pictures - draft
2004/07/23
| | | |
| --- | --- | --- |
| .First Posted: July 23, 2004. | --- | |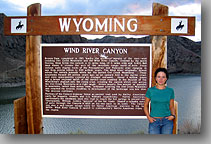 We headed out on a Friday afternoon into the stormy skies of Wyoming. It only rained hard for a bit, but the angry skies lasted for hours. The team was incomplete with Aneta missing, though not by choice. The sun came out of hiding in the last few hours of the day.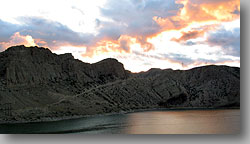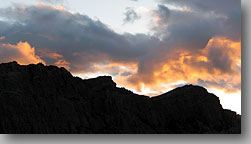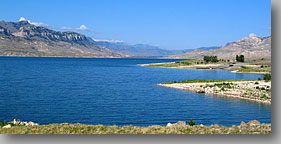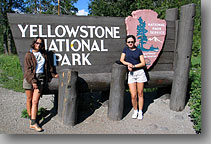 We camped just past Cody, Wyoming and we chose to enter Yellowstone through the East Entrance. We were by Yellowstone Lake pretty soon -- an endless field of water with only a boat or two.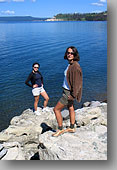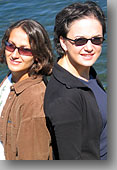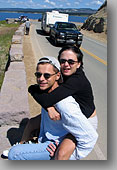 We saw our first buffalo within 30 yards of the road, along the edge of the woods. After some grazing, the big guy continued just next to the road and along the edge of the woods. He was still grazing most of the way. Our jeep was in a great position for pictures from the driver's seat on this one-lane-each road. Someone decided to pass our standing colony of cars -- A midsize pickup truck got within 2ft of the buffalo while passing, and then we heard a "boom" sound. It sounded like the buffalo hit the truck. As we passed the unlucky pulled-over truck, we didn't see any damage, however.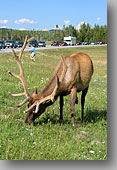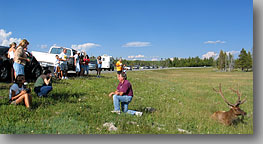 On a long meadow we saw 2 big elk grazing. Cars were stopped left and right. The elk were unconcerned wit the nearby people and continued to graze lifteing their heads occasionally. Later they decided to lie down and even rest their heads on the ground.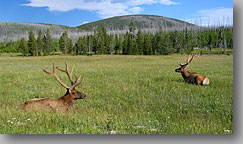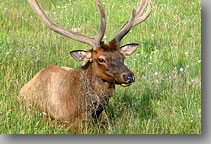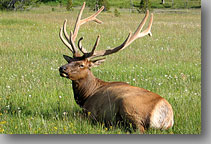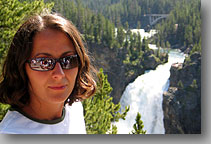 After the buffalo and elk, we were now hoping for seeing bears too. Maybe a grizzly? But no suck luck, not even faw away. We only got to see waterfalls.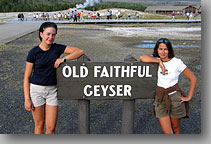 Our destination of the day (eventually) was Old Faithful geyser. During the day we only noticed a few small isolated geysers. But Old Faithful was supposed to be the biggest and baddest of them all. Many people were now sitting around already, waiting for the next big geyser show. As the little pamplet said...
After the geyser show stopped, we walked towards the many clouds of soke rising in the distance.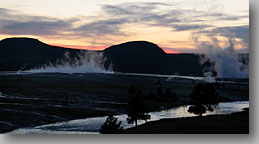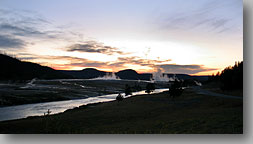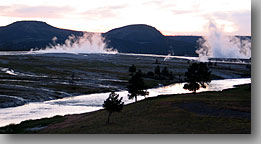 morning - Midway ...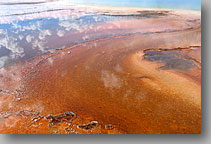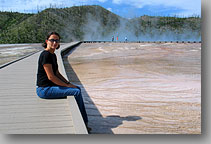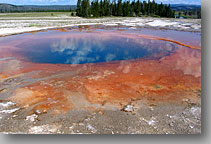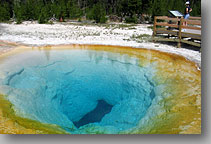 Morning Glory geyser was the prettiest of them all. The blue color...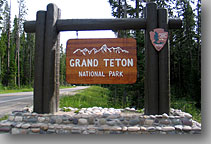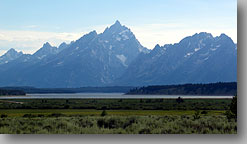 We didn't have time for Grand Teton Nat. Park, but at least we had a preview as we drove through.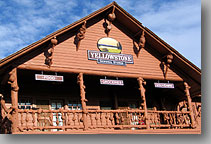 Total Trip Distance: 1,351 miles
.........all pictures here are from Ola's digital camera ..... mostly by Ola .......
.......my pictures..........in September .........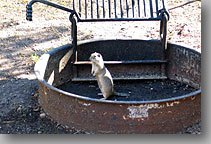 #Pursue Passion#
| | | |
| --- | --- | --- |
| .First Posted: July 23, 2004. | --- | |
.my_adventures.2004-07-23-awesome-yellowstone
54.224.166.141