Information window - press J or ? to to open,
ESC
to close
Image Size

*

0 1 5 10 12

buttons on top of page represent photo heights of:

40px 133px 500px 1000px and 1200px

* There are 3 modes of display (

Z

) for a single photo:

1)normal, 2)background stretch, and 3)height or width stretch

Navigation - single photo

* Click mouse in left/right part of the screen

* Use +/- 5 10 20 50 buttons to skip forward/backward

* Use right/left keyboard arrow keys

* Use keyboard keys eg

N

=New Photos,

A

=Arizona
Settings window -
ESC
to close
Ola, Aneta, Pictures, Wind and Fire (Colorado)

- with Ola's pictures - [draft #5: June 5, 2004]
2004/05/30
| | | |
| --- | --- | --- |
| .First Posted: May 31, 2004. | --- | |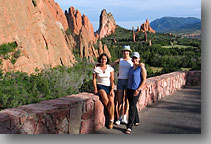 So they finally called... I met Ola, Ewelina and Aneta in Garden of Gods by Colorado Springs. Now, a week later, after I have ben wondering for 4 days why they didn't call -- they finally called, and took me by a total surprise. Party Saturday -- tomorrow. And it was good, real good with a highlight activity being "Name that Movie".

On Sunday, Ola, Aneta and I headed south in search of pictures. It was a beautiful sunny but windy 55 F day. Within 10 miles we were in the "Expensive Homes just south of Denver" area. Ola's digital camera was out long before then, and she has been taking pictures out of a moving car already. With my many "interesting" parking jobs I encouraged her to do the necessary footwork -- pictures made from moving cars look like "pictures made from moving cars" -- 90% of the time they suck. At PRETTY VIEW we stopped at a great spot for pictures of each other (but my award winning pictures will not be here for a while). Sometimes there was a place to park, but sometimes there wasn't. Stopping in a one lane road and putting flashers on was ok -- very little traffic, low speed limit, andddd no cops. At PRAIRIE DOG there was no place or time to park. A prairie dog was hopping and looking cute, and it was it was either stop the car NOW or he's gone. He ran around and posed a few times on his back feet.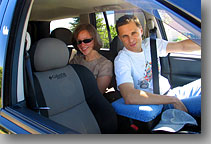 Afterwards we headed for Sedalia and beyond -- the real plan of the day. But not before stopping to gas up at the edge of civilization -- just in case we go far. We stopped every few miles because on this beautiful day everything looked great. The 3pm sun was just perfect for photographing pretty houses, horses, rolling landscape and ever changing forrest. Our road rised from 6,000ft Sedalia up to almost 8,000ft at SEA CAR -- our farthest point. Now was the time for canned soup and tea. I got a chance to show off my sexy tiny stove. After a few minutes, however, it ran out of fuel, and the backup propane canister was empty. Riiiiiiiiiiiiiiight. We parked in a big semi-circular area right by the dirt road, and there was a skeleton of an old fireplace, and lots of prepared wood -- awwww how nice, someone prepared all this for us. Only 30 matches later our low-rider fire was born. "I...... created........FIIIIIIIIREEE". It had to be a low-rider because the wind had an open access to us, which later lead to smoke smelling everything (a lovely, memorable smell by the way).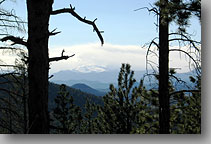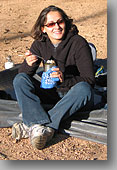 You take the paper wrapping off the can, pop the lid open, place the can into a hot area, preferably not in contact with direct flames. Easy. When it starts boiling over, it's done. Wellllll, it was boiling over. I thought. So the cold soup was mine, but I've had colder. Ola just returned from her photo hunt, probably hoping for a hot waiting tea, but there was none. At least we had 2 cans of soup. Another popped open lid, and a more direct heat exposure spot -- and 7 minutes later -- a bubbling soup. Is it hot, is it done? It was! I only heard, because I was stuck with my cold one. Afterwards I had an idea -- clean the cans, and use them to boil water. Hopefully the ashes won't get in. It worked! We had tea. Wooooohooooo. Bigelow Cozy Chamonille, a "relaxing Herb Tea so delicate and soothing". I enjoyed my forever-owned, rarely used half-height stainless-steel mug referred to widely as a "Sierra Cup". Mmmmmm...mmmm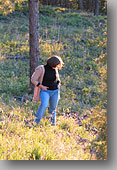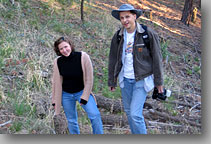 Somehow it was 8pm after our short hike across the little fence, and uphill. Aneta hasn't been home since before the party and her city shoes made it challenging for the cracking branches and log-hopping during our walk without a trail. But she survived, her smile never leaving her face. Accept somewhere in between pictures 200 and 250, when she wanted to retire from modelling for the day. And then when she wasn't looking, both Ola and me took a picture of her at the same time.

On the way back, Aneta again played the daughter role in the back seat. We stopped to watch deer right by the road. Just after the dirt road ended, Ola took the wheel and brought us to Denver without triggering any police chases. We only passed one cop on a stakeout, but we weren't his fish of the day.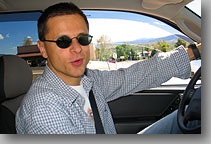 The day's driving statistics were:
| | | | | | | |
| --- | --- | --- | --- | --- | --- | --- |
| Distance: 94.2 miles | | Moving Time: 2h 43min | | Stopped Time: 3h 49min | | Moving Average: 34.6mph |
.........all pictures here are from Ola's digital camera ..... mostly by Ola .......
.......my pictures..........in September .........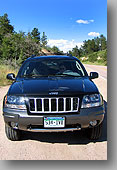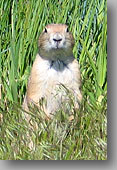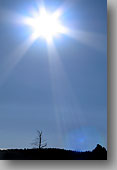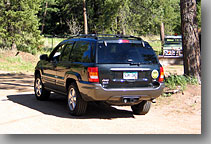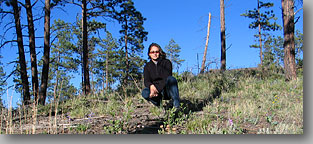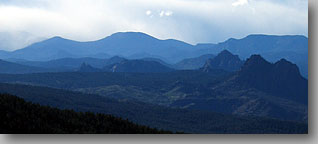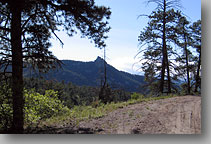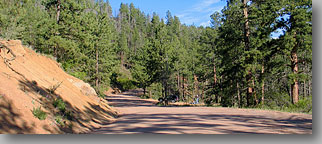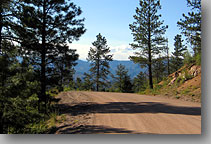 #Pursue Passion#
| | | |
| --- | --- | --- |
| .First Posted: May 31, 2004. | --- | |
Notes:
• Aneta is pronounced like "Anetta"
• Thanks Ola ...
Me
page finally has some updates!!!!
.my_adventures.2004-05-30-ola-aneta-pictures-wind-and-fire
52.91.185.49