Information window - press J or ? to to open,
ESC
to close
Image Size

*

0 1 5 10 12

buttons on top of page represent photo heights of:

40px 133px 500px 1000px and 1200px

* There are 3 modes of display (

Z

) for a single photo:

1)normal, 2)background stretch, and 3)height or width stretch

Navigation - single photo

* Click mouse in left/right part of the screen

* Use +/- 5 10 20 50 buttons to skip forward/backward

* Use right/left keyboard arrow keys

* Use keyboard keys eg

N

=New Photos,

A

=Arizona
Settings window -
ESC
to close
Canoeing Temagami white-caps (Canada)

- draft
1997-10-10 - 1997-10-14
| | | |
| --- | --- | --- |
| .First Posted: December 30, 2002. | --- | |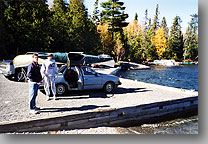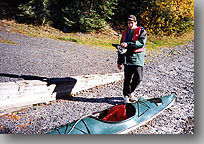 Why not try camping in the cold? The summer left with the first days of September, but that didn't stop the 3 of us. As long as the lake water flows... There was 3 of us -- not enough for 2 canoes, too many for 1 canoe. We took one kayak and one canoe. All the gear went into the canoe, and Peter took the kayak on that cool, sunny but windy day. Peter didn't make 60 yards before flipping. Not a big deal in summer, but in this weather it was dangerous. He was shaking like a leaf as we pulled him and his kayak. We didn't seem to be moving at all, but somehow we made it to the nearest shore. We had enough dry clothes for Peter, shoes too. He was shaken by the experience probably during the whole trip. The water temperature was about 59F(15 Celcius), not too cold, but cold enough for hypothermia with long enough exposure.

It was better that it happened sooner than later. If this happened half a mile into the lake, that would be really concerning. It could have been me flipping too, the kayak was light and appropriately called "river kayak", not the kind used in open seas and lakes. It was clear that kayak was a bad idea. Somehow we made room for Peter in the middle of the canoe. It was a 17ft Scott canoe, made of kevlar and capable of carrying at least 600lb. We must have been at least half a mile from shore, about halfway across already. We were going through the widest part of the lake, and eager to get to the other side. There were white-caps showing now and then -- a sign of rough lake caused by wind. Our map showed a camping spot directly ahead, just after crossing the lake. We paddled with hats and gloves, fighting the waves and trying to keep the front of the canoe at at angle towards them.

First the tent went up and then we made fire. It's always a wonderful feeling sitting by the campfire, but it feels even more special when it's cold -- and now it was 32F (0 Celcius). The importance of food and shelter become obvious in cold weather.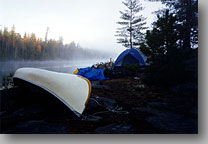 It was 20F (-5 Celcius) in the morning. I was up first, eager to find some picture opportunities. The first hour of daylight is the best time for pictures -- so called "golden hour". Eventually we were on our way. We paddled within 20 yards of shore -- to our right. Throughout the trip we stayed within "swimming distance" -- knowing that even if we flipped, we could make it to shore. We never got close to flipping, but it's better safe than sorry.
.............to be continued...........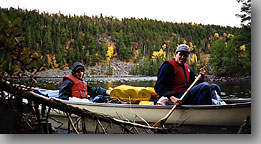 There was little firewood on the island, and we had to paddle 100yards across to shore for firewood. The best and driest wood was the drift-wood, dried on-shore by sun and wind. First the tent went up and then we had to paddle 100yards across to shore for firewood. The best and driest wood was the drift-wood, dried on-shore by sun and wind.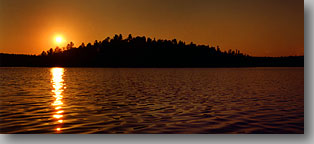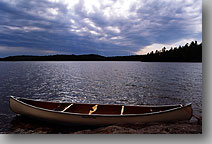 #Pursue Passion#
| | | |
| --- | --- | --- |
| .First Posted: December 30, 2002. | --- | |
.my_adventures.1997-10-10-canoeing-temagami-white-caps
52.91.185.49